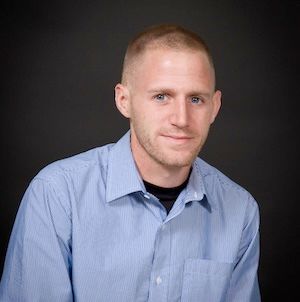 Dan Sholler, PhD
Dan Sholler studies why and how organizations and workers adopt, adapt, and resist technologies in their day-to-day operations. His research aims to inform technology governance strategies and develop theories of technological change in the workplace. Dan is currently studying the implementation, management, and labor implications of robotics and AI-led automation in the manufacturing and packing industries. He has also studied technological change in the healthcare industry, in scientific research, in municipal governments, and in international development projects. Across his work, Dan uses a mix of methods, primarily relying on qualitative and ethnographic techniques.
Dan previously worked as a Postdoctoral Fellow with the rOpenSci Project at the University of California, Berkeley. He received a Ph.D. from the University of Texas at Austin School of Information and a B.A. from the University of Pennsylvania Department of History & Sociology of Science.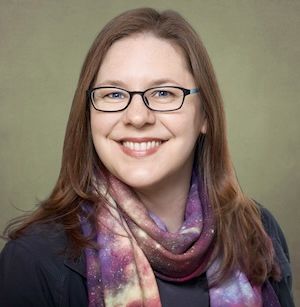 Beth M. Duckles, PhD
Beth is a sociologist and research consultant who helps teams design, collect and use human centered data. She has worked in higher education, government, industry, tech, start ups and non-profits to design effective mixed-methods approaches to work on complex research questions and facilitate cross-disciplinary conversations.
She has taught graduate and undergraduate courses at Portland State University, Bucknell University, the University of Arizona and Jesuit Worldwide Learning through Regis University. She was also an AAAS Science and Technology Policy Fellow at the Department of Energy, led the inaugural Bucknell in D.C. program on Energy and the Environment and was a founding member of the Sustainability Working Group.
She is a mentor with Open Life Sciences, a Wrangler for Mozilla Festival's 2022 Sustainability and Climate Change Space and the founder and co-director of Open Post Academics (OPA), an online peer-support community for people with a PhD. Beth received a B.A. in Sociology/Anthropology from Earlham College and a M.A. and Ph.D. in Sociology from the University of Arizona.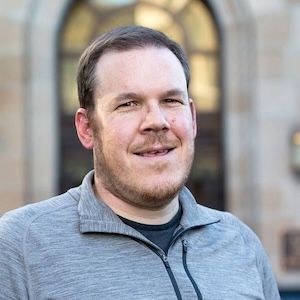 Jonah Duckles, MS
Jonah has acted as an organizational leader in software and information systems at private sector companies, universities, and international non-profit organizations worldwide. He's worked to sustain the international non-profit The Carpentries, acting as the chief executive of Software Carpentry and Director of Membership at the follow-on organization, The Carpentries, an impact-driven global volunteer coordination organization.
He built innovation spaces, innovative compute environments, and a research informatics team that increased extramural funding competitiveness at The University of Oklahoma, participating as Senior Personnel, co-PI, or PI on $36.5-million in funded research in just 5-years. More recently, he has worked inside the hyper-growth software company to help advise and structure how skill development and learning are built into the fabric of a globally operating company.
As a consultant, he's advised and facilitated for The Veracity Lab, MolSSI (Molecular Science Software Institute), g0v (Gov Zero) Aotearoa, FutureBees NZ, and Walk Together Aotearoa on their structures, activities, impact, growth, and approaches to sustainment. Jonah received his MS in Forestry and Natural Resources in 2008, and a B.S. in Physics in 2001, both from Purdue University.