When we work with organizations we often conduct research inquiry to better understand the areas and technologies in which our clients work. As we work with clients to understand the areas in which team members need to be skilled and capable in we often develop skills maps. These can take different forms, but generally we use the following approach.
An example of one of our skills maps for AI-Assisted automation is: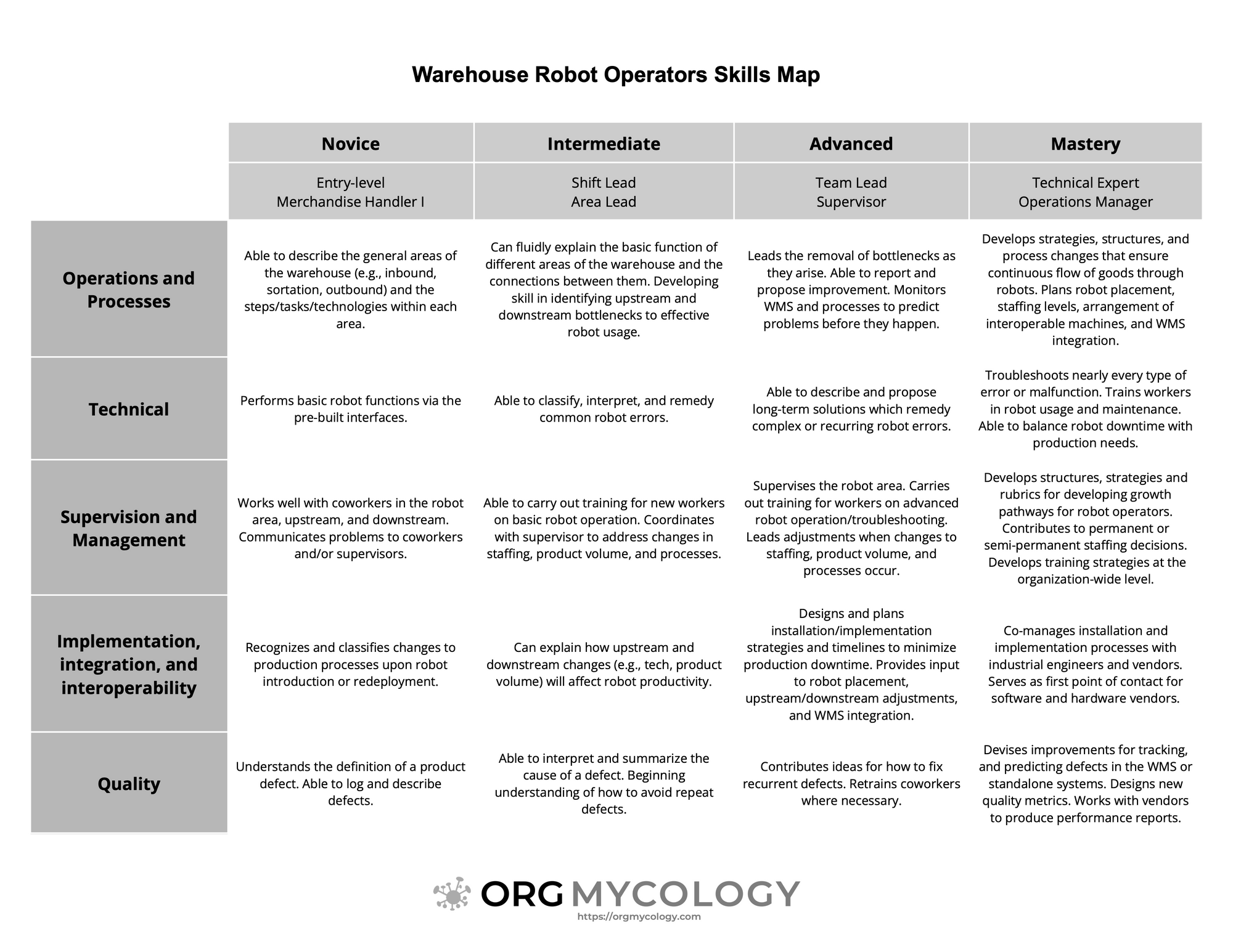 We've also developed maps for data science skills in various organizations. One public view of this research is a map that isn't necessarily novice - expert in the horizontal, but computational complexity, from theoretical, to local, to remote / server, to distributed systems. This roughly tracks a novice -> expert pathway, but isn't exactly about maturity level. Each one of the columns in the below map could have a novice -> expert maturity breakdown for it: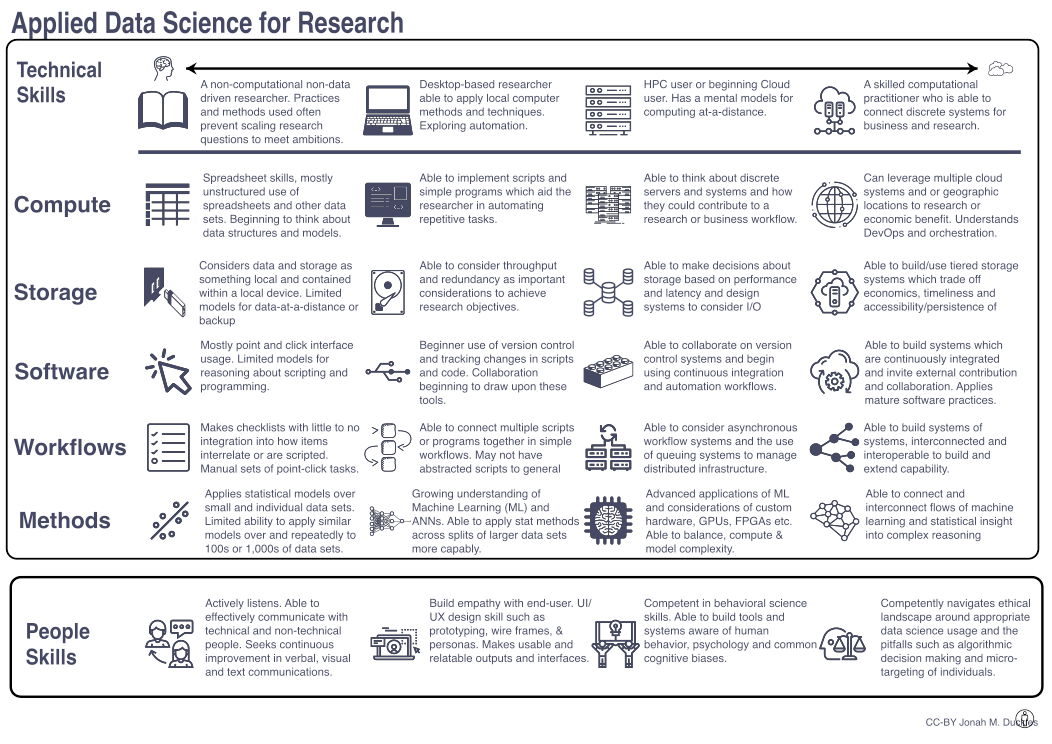 Skills maps are useful to share across an organization, team, or distributed community, what knowledge, skills, and abilities are valued and shared openly across the community.