📰 🍄🐚 Organizational Mycology – March 1, 2023
Intro
We're trying something different this year. Welcome to our weekly newsletter and update about what the Organizational Mycology team is working on.
First thing's first: We're re-launching the Oblique Thinking Hour this year with a new approach. Look for a few re-runs of workshops from last year at some different times that allow for greater participation internationally. We're starting by re-running our Building Empathy Through Visual Intelligence Oblique Thinking Hour at two times March 8th/9th (see details at the end of this newsletter).  You can always keep up with what's coming up at https://orgmycology.com/oblique
Our newsletter will also share some interesting thought-starters for your week, ways to engage with us, and a peek into some of the work we're doing. If you want to know more about anything, or start a conversation about facilitation, qualitiative inquiry, and general organizational strategy, hit reply and let us know. On with the newsletter 🏃🏼‍♂️
🤔 Something that caught our eye...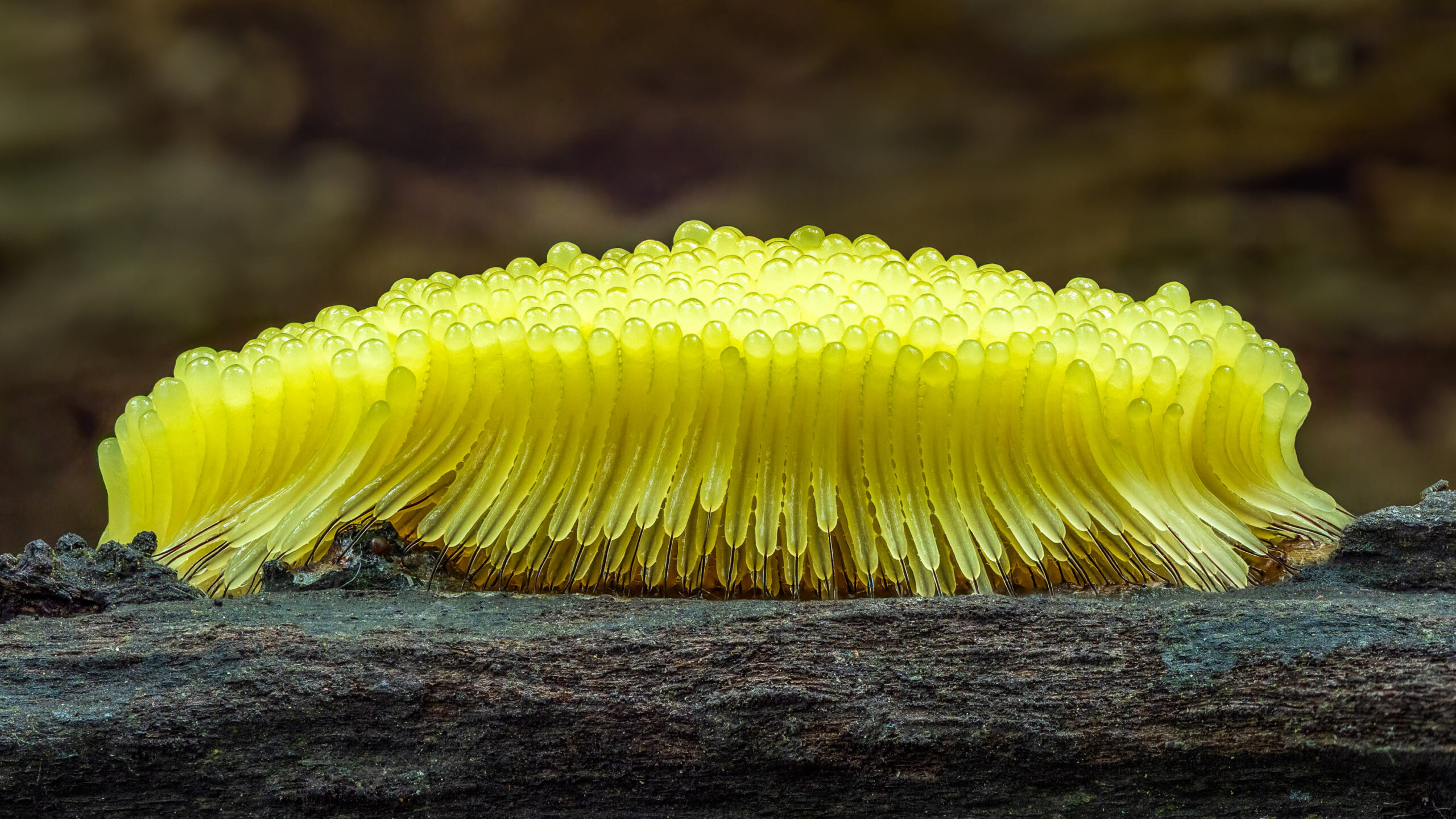 Lucy Jones' essay introduces us to the hidden world of slime molds, organisms that "defy simple categorization":
For a while, it was thought they were fungi, so they were once classed as such (hence, myceto-, meaning fungus). But they are not fungi at all, and they live much of their lives like an animal.
Yes, that's right: like an animal. Myxomycetes have two main life stages but four in total. First, they exist as amoebae and dwell in high numbers in soil. Then they become a free-moving, hunting, foraging, predating, exploring organism in the plasmodial stage. We know more about this stage because scientists and artists have been able to observe the behavior in laboratory settings, showing that plasmodium can solve various complex problems, such as finding an optimal way home through mazes, or, famously, mapping the car and rail networks of Tokyo more efficiently than humans are able to. We have already learned a lot from slime molds: for example, astronomers have only been able to map the mysterious dark matter that holds the cosmos together with algorithms inspired by plasmodium.

These less understood organisms--particularly their algorithm-like problem solving capabilities--made us reflect on what capabilities we might be overlooking in organizational life. Whose ideas and actions does your organization tend to take for granted, without ever looking at them under the microscope? What problems might you be able solve if you could activate that knowledge and skill, whether by encoding it into a complementary technology, using it to build a new process, or simply elevating the worker's voice in making decisions?
We've explored how organizations tend to overlook their frontline workers when trying to innovate in a previous blog post series. Yet even when we do look to frontline workers, our cognitive frame tends to get in the way of how we incorporate their ideas: We might view frontline workers as cogs who provide narrow expertise, such as knowing the quirks of a particular machine or effective ways to deal with a difficult client. This is a fallacy that requires us to reframe the value of the people in our organizations, much as scientists have done by shifting slime molds' scientific designation from fungi to animal to Protista throughout history. Likewise, we should take the whole of the person and their experiences (or "life stages") into account when looking for sources of innovation. What we find might surprise and even perplex us, as scientists have found when looking to slime molds for new ways of discovering, exploring, and understanding seemingly unrelated domains.
💪🏼What we've been up to...
Beth is working on a research project that focuses on bridging ties or boundary spanners. These are folks whose work connects between multiple fields, groups or disciplines. She's doing interviews and will be presenting early findings at MozFest on Monday, March 20th at 12:30 PST. Tickets are by donation, so you will need to get a ticket to MozFest to join our conversation. You are invited to our talks!
Does your work bridge between two or more fields? Do you have an interest in doing a 60 minute interview with Beth? Read more here and sign up.
Dan, Beth and Jonah will also be doing a Biomimetic Problem Solving Session at MozFest on March 21, at 12:00pm PST.
🎈Engage with us...
Oblique Thinking Hour – Coming up on March 8th / 9th (depending on your side of the dateline), we will be offering a repeat of our Building Empathy Through Visual Intelligence workshop. This workshop will use small group breakouts and a prompting image to delve into how people think and see differently. In the process, you'll develop more empathy for how individual experiences and talents shape the way people see the world around them. You'll come away with at least one technique for surfacing and discussing these differences within your organization's teams. All are welcome that agree to abide by our Code of Conduct.
Two times are available for this event:
We're (virtually) going to MozFest! - OrgMycology team members will be running and participating in two MozFest workshops (see "What we've been up to..." above for the details). Register for MozFest and pay what you can to support this awesome event.